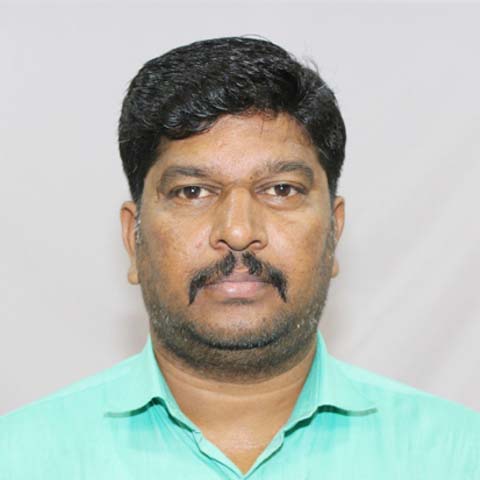 Mr.M. Karuppaiah
Head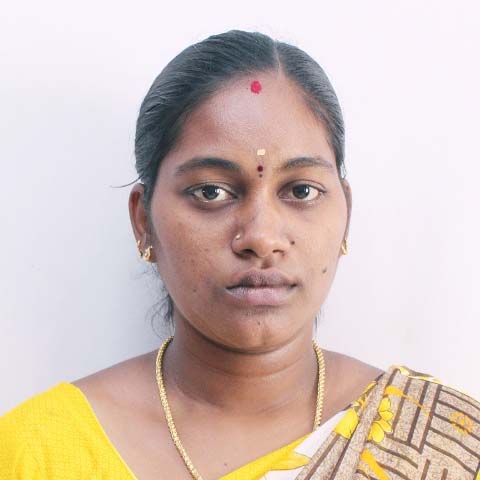 Ms. R. Revathy
Physical Director
Our college has an excellent infrastructure for sports and games. The sports infrastructure includes a good gymnasium, yoga centre and an indoor stadium for table tennis, Badminton, chess, weight lifting and power lifting. Our students are being trained for the outdoor games like Basket Ball, Cricket, Foot Ball, Kho-Kho, Kabadi, Hand Ball, Short put and Javelin
Presently, our college has the following facilities for outdoor and indoor games/events.
Basketball Concrete Court
Badminton
Handball Court
Kabadi Court
Volleyball Court
Cricket Nets
Table Tennis
Weight Lifting
Chess
Fitness Centre
Our college has a separate fitness centre in the campus. Fitness Centre has wide range of Fitness machine, most of them were motorized. Fitness Centre is functioning on all days except Sunday and holidays. The working hours are 6.00 am to 8.00 am in the morning and 4.00 pm to 6.00 pm in the evening. A Gym assistant is looking after the Fitness Centre.
Cultural Wing
Cultural team is a vibrant wing in our campus and excellent training is being given for the cultural team by our cultural coordinators. The cultural wing of our college has its own regalia, cosmetics, folk art instrument (Karagam) and percussion instruments. Management rewards the students who actively take part in cultural activity across the state and University level.
District level chess and swimming
Our college chess and swimming team players in the district level, U. Guruvadhana III Physics First prize, S.K.Jaikrishna III BCA second prize
Swimming
M.Gunaseelan III B.Lit first prize of R.Pavithramanickam III BBA first and second prize he has participated in district level
KHO – KHO
Our college kho – kho team II Prize by organized by Theeyalai school manapparai.
D.Saraswathi III Botany
S.Amutha III B.LIT Tamil
N.Atchaya III B.Sc Maths
P.Monisha III B.Sc Biochemistry
S.Preethi III B.Lit Tamil
J.Indhumathi III B.Lit Tamil
N.Narmadha III B.Lit Tamil.
State Level Kabaddi
Our college kabaddi team won first prize conduct by Asian paints Chennai and won second prize sheshai paper limited erode
The team members
S.Boopesh II BA English
G.Karthi II Viscom
S.Ganesh III B.Com
B.Ramki III B.Com
A.Bharath II BM
K.Bharath kumar III BBA
S.Ajithkumar III BBA
S.Jayakumar III BA Eng
R.Selvakumar III B.Com
M.Vasan II B.Lit
State Level KHO–KHO
Our college kho – kho team won by III prize Organized by MVM Matric higher secondary school Dindugul
D.Saraswathi III Botany
S.Amutha III B.LIT Tamil
N.Atchaya III B.Sc Maths
P.Monisha III B.Sc Biochemistry
S.Preethi III B.Lit Tamil
J.Indhumathi III B.Lit Tamil
N.Narmadha III B.Lit Tamil
University Level Swimming
Our college swimming team won first prize and overall winner Organised by Indragandhicollege Trichy
M.Gunaseelan III B.Lit Tamil
S.Senthilvel II B.Lit
B.Praveen II B.Lit
M.Thangamuthu I B.Lit
R.Pavithramanickam II BBA
University Level Kabaddi
Our college kabaddi team won IV th prize conduct by Jamal Mohammed college Trichy
The team members
S.Boopesh II BA English
G.Karthi II Viscom
S.Ganesh III B.Com
B.Ramki III B.Com
A.Bharath II BM
K.Bharath kumar III BBA
S.Ajithkumar III BBA
S.Jayakumar III BA Eng
R.Selvakumar III B.Com
M.Vasan II B.Lit
University Level Power Lifting
Our college students won first and second prize organized by Poombukar arts and science college Poombukar
N.Harinarayanan III BCA - Second Prize
S.Ganesh III CS - First Prize
University Level Athletic & Shortput
Our college students S.Silambarasan III B.Lit Tamil won II nd prize organized by Bharathidasan university
National Level
A.Ganga III BBA of kho – kho participated mangalor university
U.Guruvandhana III B.Sc phy of chess participated madras university
S.Padmanapan III B.Com of kho – kho participated Andhra university
B.Ramki III B.Com of kabaddi participated S.R.M university
Students of our college have participated in bharathidhasan university inter collegiate team chess , volley ball , basket ball , kabaddi , football , cricket , swimming , kho – kho , badminton , athletics and various state level and district level completion and open tournaments .
I would like this opportunity to convey my sincere thanks to our beloved secretary , principal , vice principal and our teaching non teaching staff for their moral support and also congratulate of the prize winners and wish the students success in all their endeavour
Staff Achievement
MR. M. KARUPPAIAH
BHARTHIDASAN UNIVERSITY COACH – KHO – KHO - MANGALUR
BHARTHIDASAN UNIVERSITY COACH – KABADDI - CHENNAI