Infrastructure Development
The College campus comprises of 5 major buildings Viz., Administration Block, Main Block, MCA Block, Arts Block and Library Block and an Auditorium.
Blocks
Administrative block
The administrative block in the main campus accommodates the offices of the Secretary and Correspondent,Principal, IQAC and Placement cells. It also encompasses Sri Vedhantha Ramanuja Mahadesikan Hall for Official Meetings and an Air-Conditioned fully furnished audio- visual hall (Sri Varaha Mahadesikan Hall) with a seating capacity of 350 for conducting Lectures and Seminars.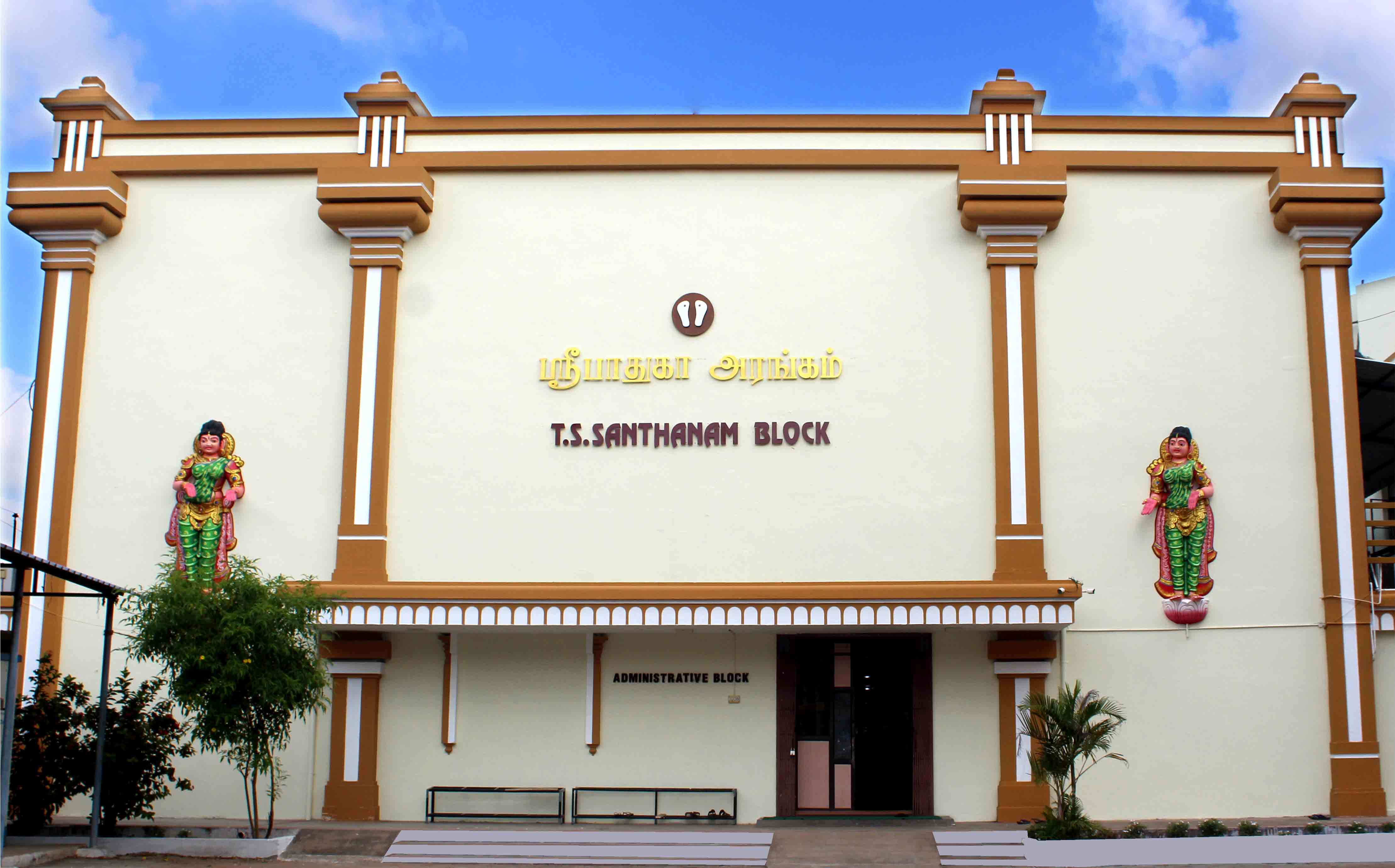 Auditorium
Adjoining the adiministrative block there is a covered Auditorium (Sri Paduka Arangam) which can accommodate 800 students. The Auditorium hosts various academic and cultural events of the college. It also encourages well-known cultural groups to hold their programmes for the benefit of the students and community.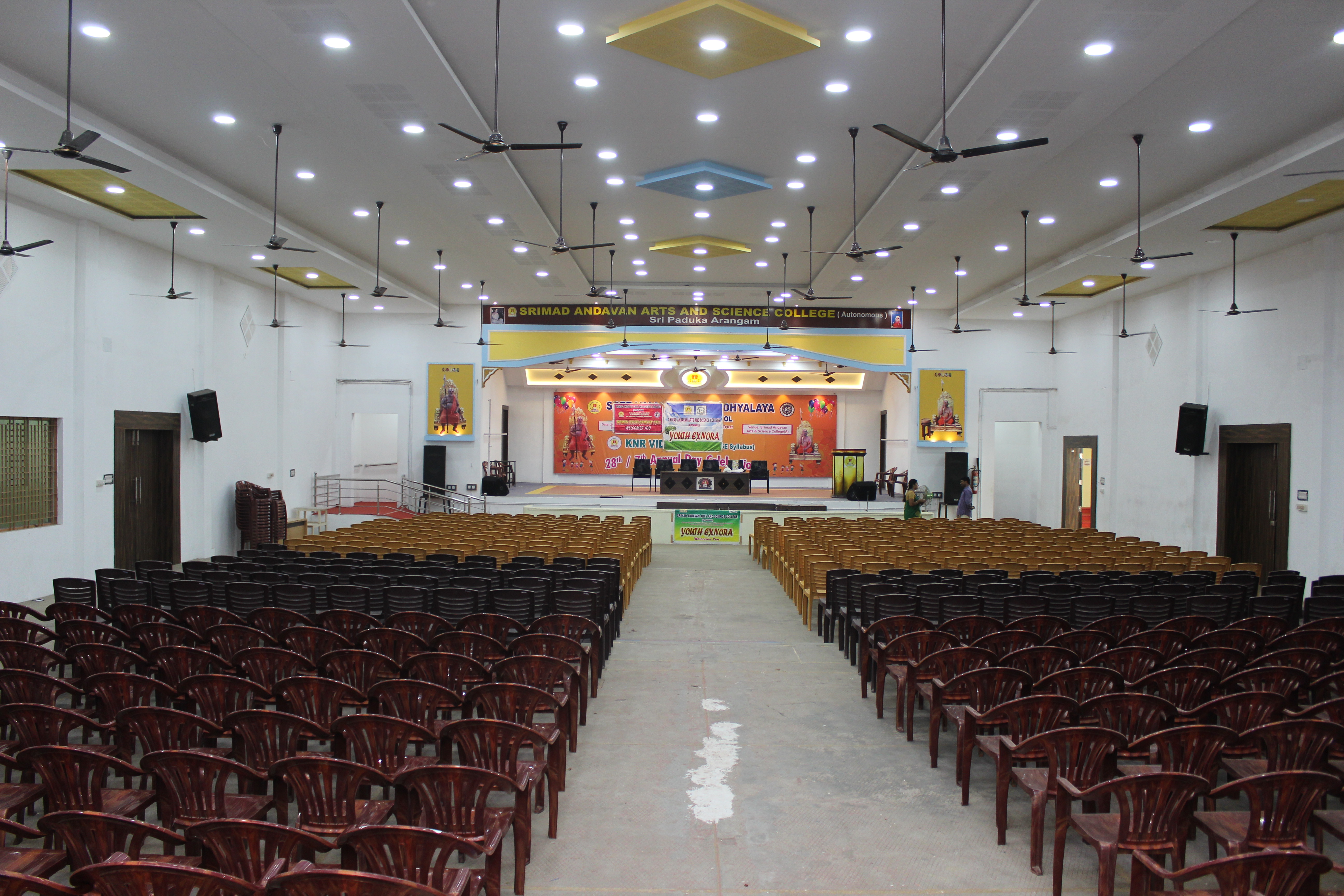 Main Block
The main block has class rooms with a number of classrooms provided with ICT facilities (Smart projector classrooms), faculty rooms, state of art laboratories with sophisticated equipments of various science disciplines inclusive of Physics, Chemistry, Bio-Chemistry, Bio-Technology and Microbiology. An Integrated Hitech Research Centre SRRCARS is also functioning in the main block.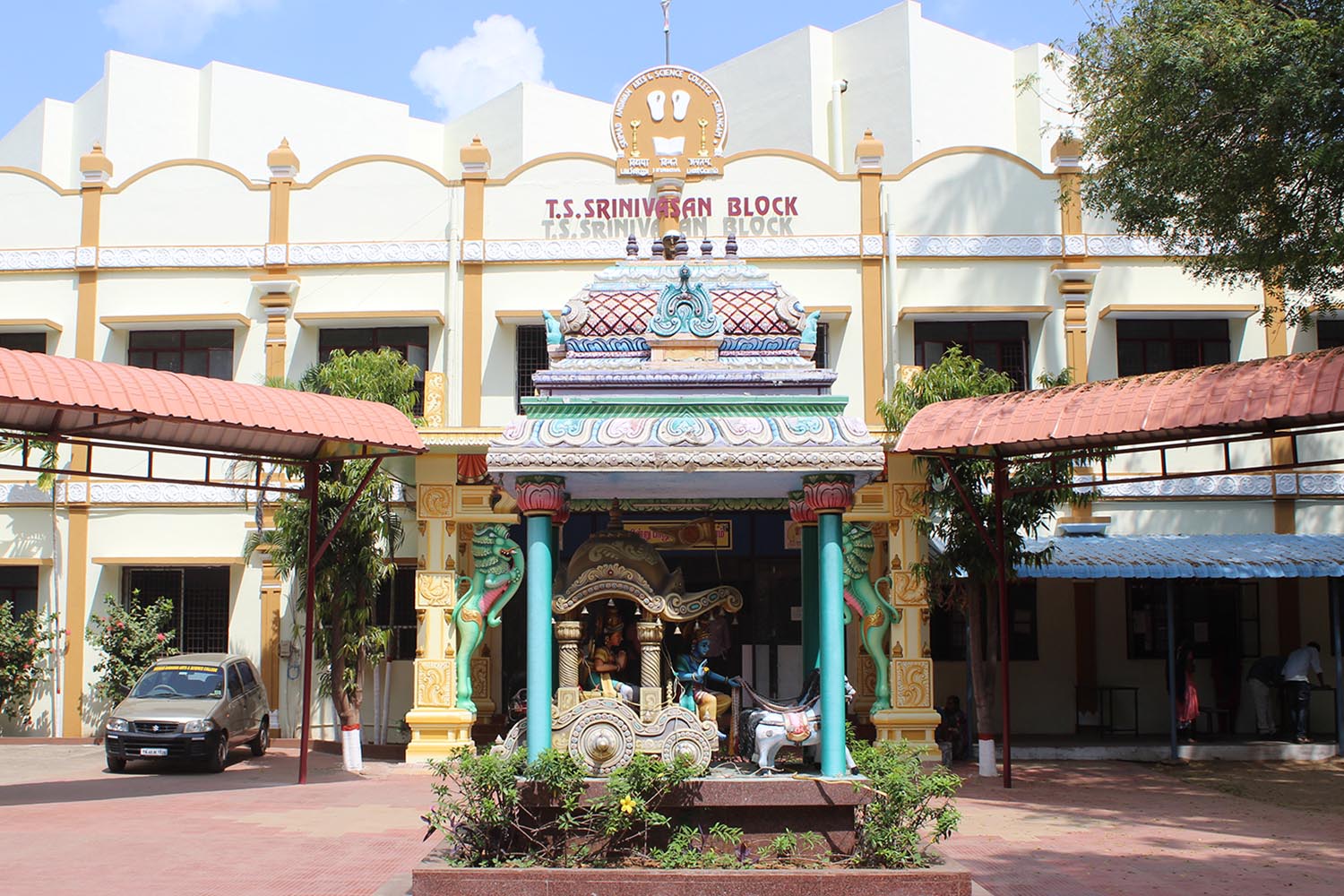 MCA Block
The MCA block houses Computer Science Department with adequate number of well furnished class rooms with a number of classrooms provided with ICT facilities (Smart projector classrooms). This block also accommodates the Media and Communication Department with a perfect photo studio, lighting systems, modern video cameras and multimedia workstations.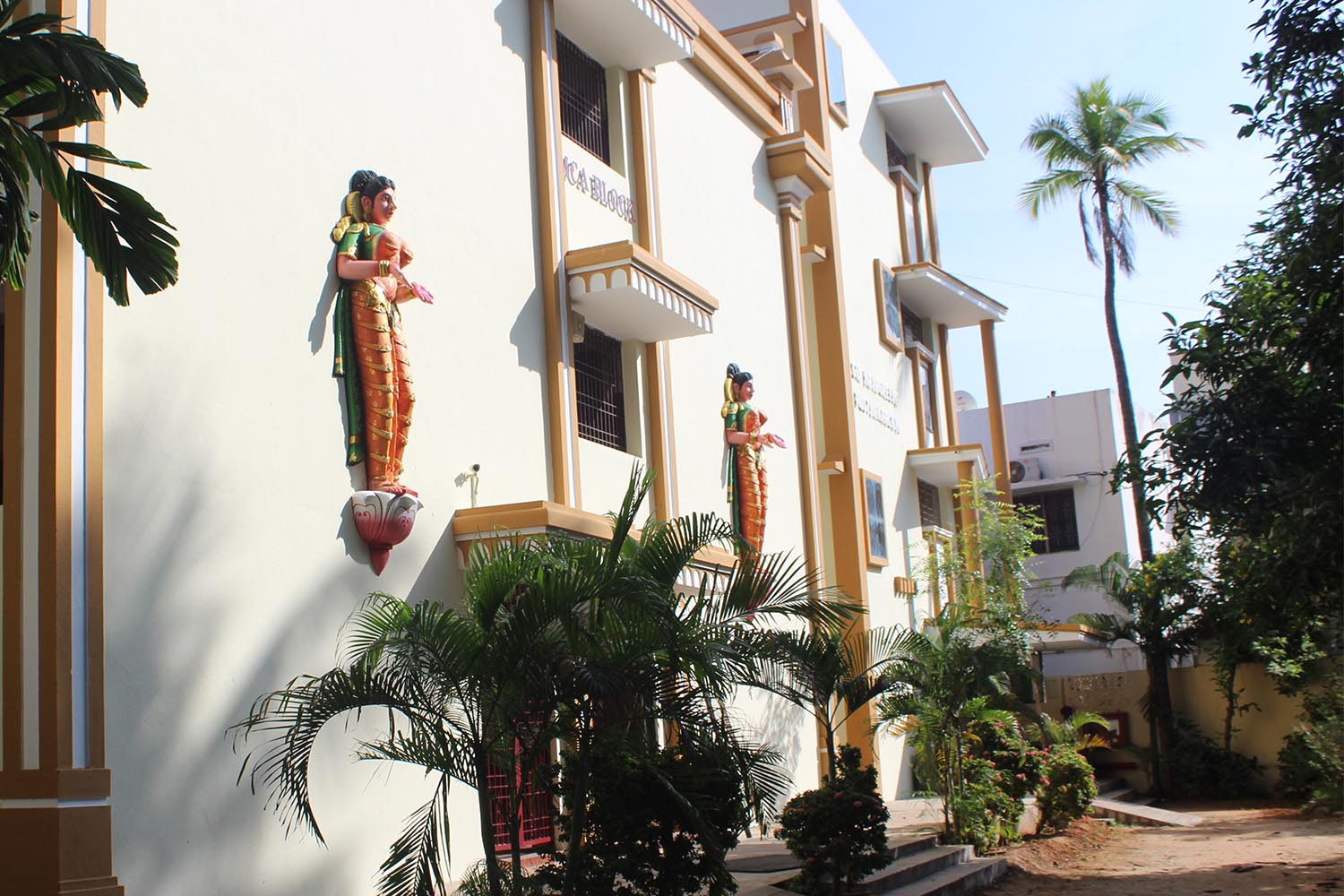 Arts Block
The Arts block comprises of well-furnished classrooms with a number of classrooms provided with ICT facilities (Smart projector classrooms) for PG & Research Department of Commerce, Department of Bank Management, Department of Management, Department of Social Work and Tamil.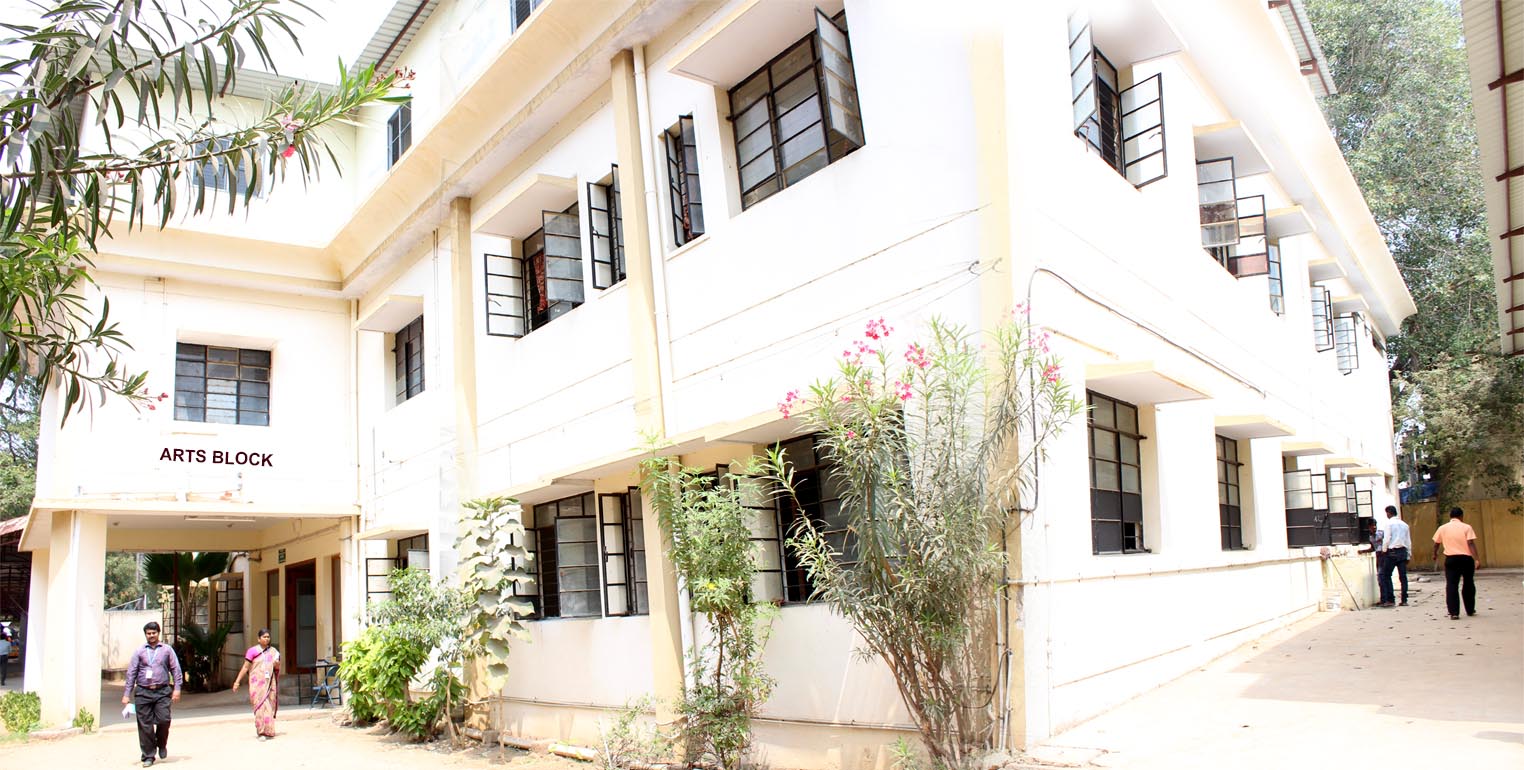 Library
The college has an excellent library with automation systems and bar coding facilities in place. The library has a stock of more than 33,570 books with 10921 titles, 07 International Journals, 34 National Journals and 20 magazines, Book Bank has 2052 books, 2125 CD & DVDs, 716 Back volumes, 10 Dailies. The library also has subscribed to INFLIBNET and BOOK SHARE.
Infrastructure:
Ground Floor : Reference Section and Computer Science Library.
First Floor - General Library.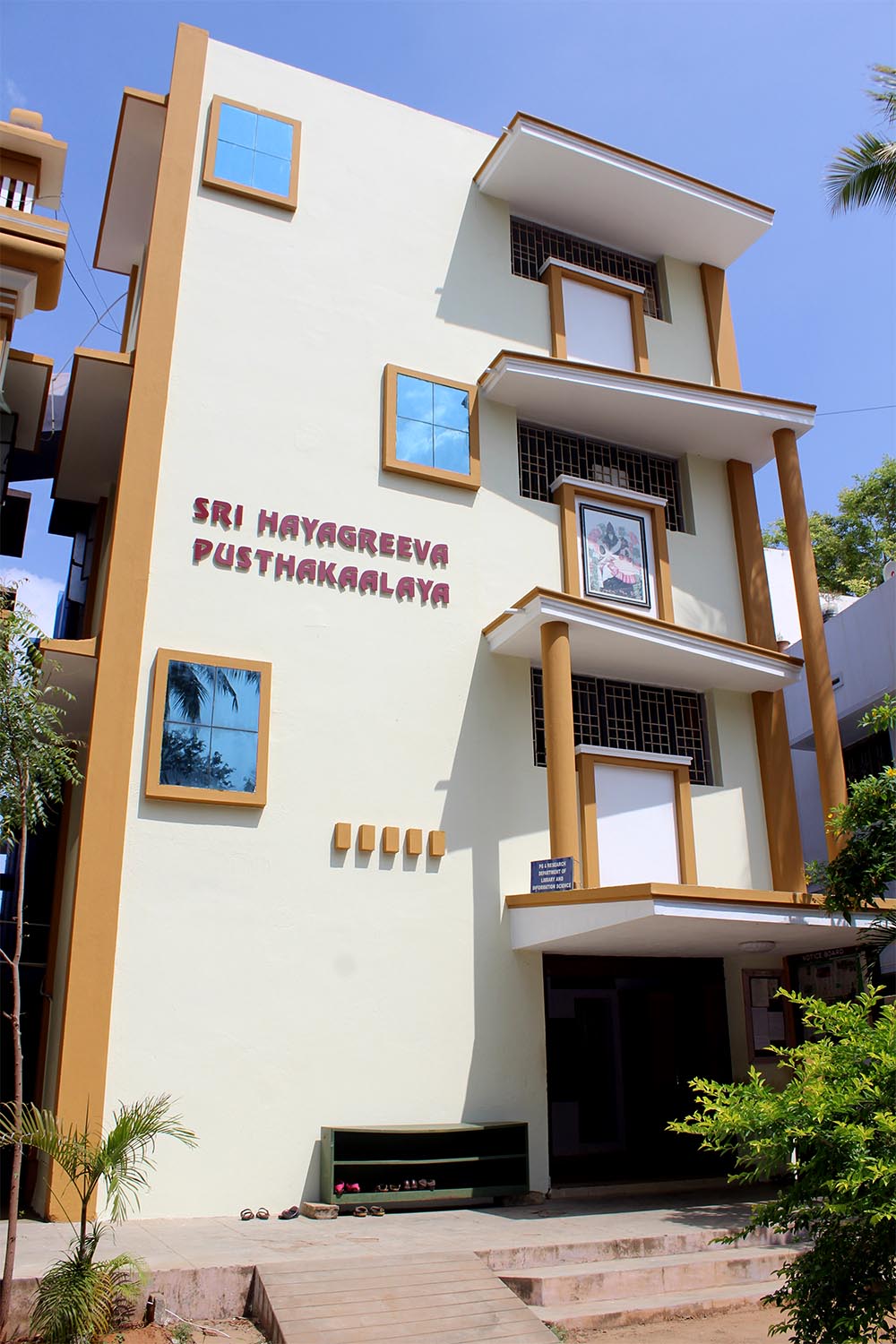 Research Center - SRRCARS
SRI RANGA RAMANUJA CENTRE FOR ADVANCED RESEARCH IN SCIENCES (SRRCARS)
SRRCARS – An Excellent Centre for Research in Sciences at State Level
Research is essential for any institution, community or a society to move forward. Without scientific enquiry there is no knowledge. SAASC is always at the forefront in facilitating knowledge development and sharing. A part of SAASC, SRRCARS was created solely for the benefit of research communities inside and outside the institution. It encourages researchers by providing state of art facilities for physical, chemical and biological research. The research centre was founded in 2012. The activities and scientific research pursued at the SRRCARS is being documented in the report submitted to DSIR during the renewal of SIRO once in 3 years. SRRCARS works on following major thrust area of research such as Phytochemistry, Pharmacology, Synthesis of New chemical Substances, Molecular Biology, Animal Cell Culture, Phytomedicines as Bactericidal Activity and Drug Delivery. It is a matter of pride that the student and research scholars of various Colleges and even Universities have been utilizing the facilities of SRRCARS for their research.