DBT- Instrumentation Facility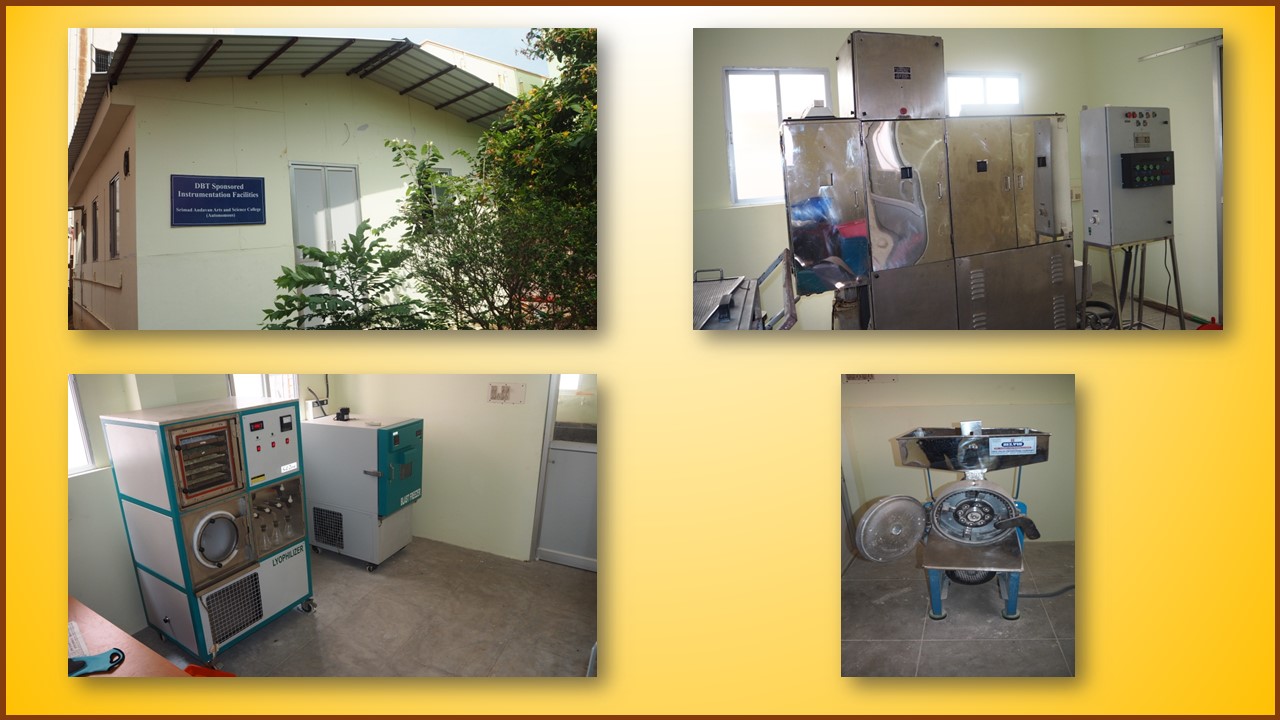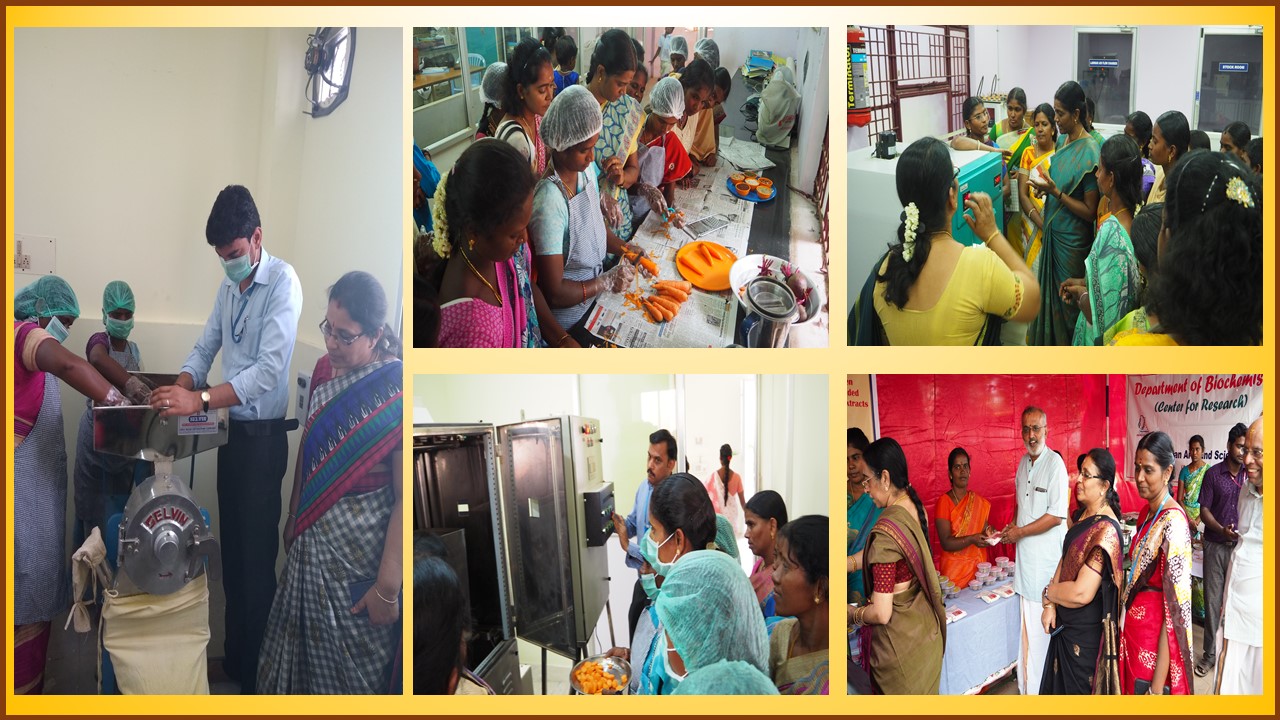 The college has established an instrumentation facility encompassing various instruments which were obtained from the project grants of Department of Biotechnology, Govt. of India. New Delhi.
This facility mainly focus on providing training and skill improvement among the SC/ST and economically weaker population of adopted village - Theerampalayam in Trichy District. The target groups were trained in development of value added natural nutritional product fortified with Herbal extracts and to enhance the entrepreneurial skill. The facility is being utilized by the self help groups of adopted village and thereby supports the economic independence and empowerment of the village population
Details of the DBT Projects
#
Name of the PI
Title of the project
Period
Amount
(Rs. In Lakhs
1
Dr.P.Brindha
Commercial cultivation of medicinal plants- an alternative strategy for self-sustainability
(BT/PR/4517/SPD/11/532/2003)
2004-2007
8.67
2
Dr.P.Brindha
"Promotion of Entrepreneurial Development among SC/ST & Women through cultivation, value addition, Product Development and Marketing through SHG Approach
(BT/PR/8897/SPD/09/756/2007)
2007-20010
21.15
3
Dr.J.Radhika & Dr.G.Jothi
Sustenance of economic status of SC/ST Women through development and marketing of value added Natural Nutritional Product fortified with herbal extracts
(BT/PR11866/SPD/9/1245/2014)
2016-2019
30.30
Total
60.12
List of Instruments
#
Name of the instrument
Amount
(Rs.in Lakhs)
1
Aloe – Juice Extractor
10.125
2
Lyophiliser
2.80
3
Plant Pulveriser
1.14
4
Blast Freezer and Freeze Drier
9.90
Total
23.965
Outcome of the facility
Training imparted in the centre will help in the development of skills in nutritional product development and contributes to the economic empowerment of weaker section of the women population.